Why Spouses Should Work Together
Dana and Brad discuss five keys to a successful retirement plan as well as how couples need to work together on their retirement.
The Social Security Index tends to only keep up with 80% of inflation.
Women outlive men by an average of 6 years, therefore women's life insurance is generally cheaper.
Download our FREE helpful resource, "Will Your Money Last as Long as You Do"
Please add Disclosure(s): Securities and advisory services offered only by duly registered individuals of Madison Avenue Securities, LLC (MAS), member FINRA/SIPC and a registered investment advisor. Vineyard Financial and MAS are not affiliated entities. Our firm is not affiliated with or endorsed by the U.S. Government or any governmental agency.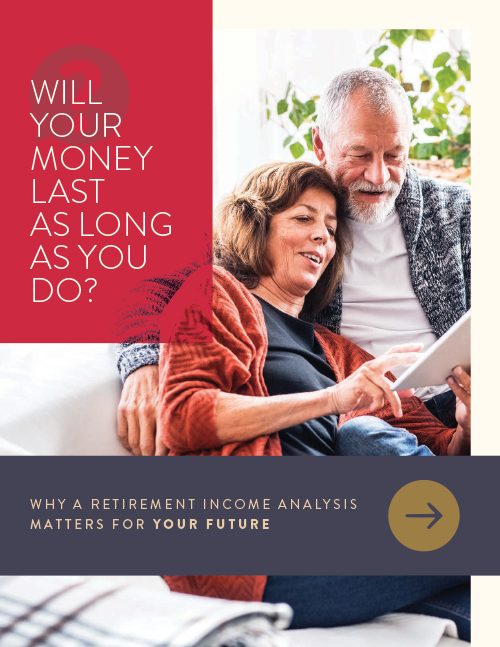 Will Your Money Last As Long As You Do?